Why Singer-Songwriters Might Drive You Mad // Podcast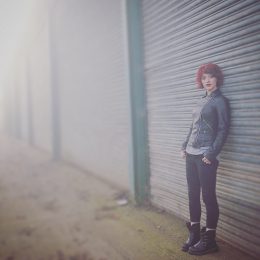 Hi!
Hope you're all well :-) I was trying to think what to write about this month and have opted for something slightly different, but I'll do the music news first:
I've two new singles – double A-side – coming out next month
Whelan's headline gig on Thursday 17th August (upstairs)
And, album launch shortly after that!
But to change things up a bit – I've recorded this blog as a podcast, and it's about:
Singer-songwriters, and their frustrated family, friends, husbands, wives, children, partners, cats.. 
I talk about five potential bones of contention you might have with them:
They're flaky and always canceling at late notice
They lack direction in life

They "overthink"

They're "oversensitive"
You can't get a proper grasp of their personalities
..and my hope is I might be able to demystify some of the reasons we behave the way we do, and also to offer some emotional and moral support to those of you fending off these accusations!
Housekeeping:
When I say singer-songwriters, I'm broadly talking about people who write and perform the music/songs behind an act. So, that could be as a solo artist, or it could be as part of a band (I've called them "songwriting-musicians" in the podcast, just to be a bit clearer about it).
And by way of a quick disclaimer: I have a psychology background, but I'm not a qualified counsellor or psychologist, so it's just from my personal experience I'm talking!
Hope you enjoy it xx
Ep. 1 Podcast: Why Singer-Songwriters Drive You Mad (or might anyway..)
Oh and the theme music is from one of my forthcoming new singles, 'There is No Sound'.
[Photo by Loki PookaDubh]