Album Release, and thanks!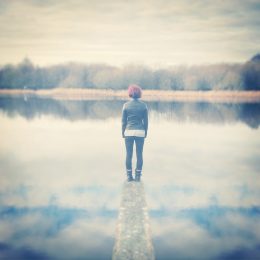 Well!
How's it going? All grand here. I'm a bit overwhelmed with the support for this new album.
I'm probably not alone in this, but I didn't think too much past the artwork and CD duplication stages of making the album – and now that it's out, it feels like a crash course in how to accept kindness while resisting the urge to dig a big hole and disappear down it. It's like waving enthusiastically at someone with a big shovel in your hand: 'How are ya doin' oh Christ get me outta here' – that kind of thing.. :-)
But it's been absolutely lovely, so thank you very much, all shovels aside.
Here are the links if you want to listen/download:
And the CD is available to buy here: West to the Evening Sun
Here are a couple of reviews:
The Irish Echo, New York: Review by Colleen Taylor
I really hope you enjoy listening to the songs – it means a huge amount to me to know people are enjoying them. I'm making plans for 2018 at the moment, and will keep you posted on developments. All credits and thank-yous are listed below, and an especially special thanks needs to be directed towards Daragh Dukes (producer) who was just magic to work with, and deserves every good thing that comes to him.
Ailie xxx
Launch Concerts
Huge thanks to special guest choir, the brilliant Laetare Vocal Ensemble (conducted by R. Blunnie); to the band Róisín Blunnie (vocals, keyboard, kalimba, a bit of everything), Aideen Rickard (vocals, trombone, electronics), Gráinne Logue (vocals), Eoghan Regan (elec. guitar), Eoin Coughlan (bass), Vyvienne Long (cello); to Richard Duckworth (sound engineer); to the wonderful Carl Corcoran and Charlie McGettigan, who did the official launches; and to all staff in Dublin Unitarian Church and The Dock Arts Centre.
Album Credits
Ailie Blunnie: Vocals, Piano, Electric Guitar
Daragh Dukes: Electronics, Percussion, Kalimba, Wind Chimes
Aideen Rickard: Backing Vocals, Trombone
Vyvienne Long: Cello
Eoin Coughlan: Electric Guitar, Bodhrán, Backing Vocals, Body Percussion
Neville Lloyd: Double Bass
Laetare Vocal Ensemble (Róisín Blunnie, conductor): Choir on "Would That You May"
Music & Lyrics by Ailie Blunnie
Arrangements by Ailie Blunnie & Daragh Dukes
Produced by Daragh Dukes
Mastered by Richard Dowling at Wav Mastering, Limerick
Photography & Design by PookaDubh
All songs recorded, engineered & mixed by Daragh Dukes in Castleconnell, Limerick. Choir on "Would That You May" recorded at The Chapel, All Hallows, Dublin.