On Living with Long Covid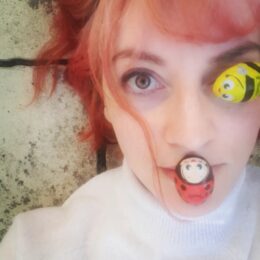 Hi there,
Been a while :-)
I've been living with Long Covid since March 2021. I have to say it's been a bit of a rough ol' ride. I've decided to speak a bit about what it has meant for me. You are very welcome to listen x
⚠️ Contains strong language
⛔ Probably not suitable for little ears
(NB I accidentally cut off the first half of the first word, which, for those of you who were wondering, was "hello")
Recommended Reading & Listening:
Long Covid Resources
ME/CFS
DYSAUTONOMIA & POTS
✍️ Ed Yong (2023). Fatigue Can Shatter a Person, The Atlantic. (Free version here!)
✍️ Davis, H.E., McCorkell, L., Vogel, J.M. et al. Long Covid: major findings, mechanisms and recommendations. Nat Rev Microbiol 21, 133–146 (2023).