2018 Updates & Plans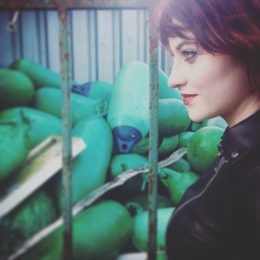 Hello!
How are things?
It's the end of January already. Hard to believe. I don't mind January – the cold weather and low sun combination is nice out the back window, and I like that it's my mother's birthday at the end of it too. I hope yours has been okay. Bearable? Good?
I had a good month on the whole. Started with Whelan's Ones To Watch 2018 – here's an interview ahead of it by RTÉ's Alan Corr. Then, an RTÉ ARENA live session which was broadcast last Monday. That was a real privilege to do – with Róisín Blunnie, Aideen Rickard and Vyvienne Long – and a wonderful sound and production team. Here's the podcast if you'd like to listen back: ARENA Live in Session.
After that was Templebar TradFest, which I felt very fortunate to be part of – a tribute gig to the brilliant Eamonn Campbell of the Dubliners, along with The Dublin Legends, Stockton's Wing, The Young Folk and Daoirí Farrell. It was in aid of Coolmine Treatment Centre – a wonderful facility for drug and alcohol treatment and recovery.
There was a really nice mention for the album in Hot Press too – by Róisín Dwyer. And John Kelly played a track or two on his Mystery Train recently – I love that programme.
The main bit of news this month is confirmation of a Whelan's main stage headline gig on March 18th. That's a bit of a dream for me! I can't wait. Do you want to come? I feel very lucky to have that gig on the horizon. Details and tickets at the link!
For balance, I feel like I should widen the lens a bit. Sometimes I read through these blogs and worry that I'm only telling the good stuff – though I'm conscious too of not going too far the opposite direction. I'll just say it very quickly: migraines, not great, the past while. Last week – a lot of bed! I've mentioned them before (here) and feel like there isn't too much to add because I know my patterns and triggers and how to manage them.. but suffice to say they're not easy nuts to crack – they're unforgiving! Anyway, I just wanted to say that for the sake of reality. Reality cheque. The cost of reality :-)
I really hope you're doing alright yourself. I've just started watching Gilmore Girls on Netflix, and recommend it for some serious feel-good easy-viewing if you're in any way in need!
I really appreciate your support with all of this, and hope I can do you proud in Whelan's on March 18th!
In the meantime, mind yourself very well, okay?
Ailie xx