Templebar Tradfest Podcast Interview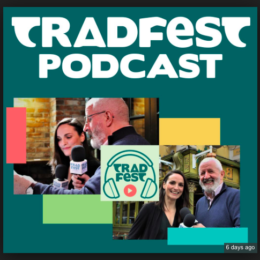 I had the opportunity to play as part of Culture Ireland's Templebar Tradfest showcase at the beginning of this year, and an interview and some songs were recorded and included this week on the weekly Tradfest Podcast, presented by Ruth Smith and Kieran Hanrahan, and produced by Born Optimistic.
I have to say a very kind thank you to the crew for including me in this podcast and being so warm and sympathetic to me and the songs and music. It's a rare and lovely opportunity to get to participate and chat to these folks and I really appreciate the platform it offers too. I talked about life in Carrick on Shannon, some formative musical encounters and some future plans and directions. Also features great music by the Lost Brothers and the Silken Same. Hope you enjoy listening!
Episode 20 – https://tradfest.ie/podcasts/